Online Exam - Bring Your Own Laptop or Tablet
As of August 7, 2017, all NRPP certification exams will be online only. All candidates taking an exam will be required to have their own device, a laptop or tablet, with the ability to access Wi-Fi. If you are unable to bring a device, you must take the exam online.  Taking the exam online during the class provides immediate results via email.
*If you are registering for an exam only, not a class, please register by emailing: radoncourse@ksu.edu, toll free (833) 723-6222, or (785) 532-4995
---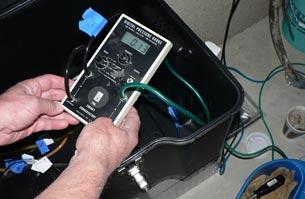 National Radon Proficiency Program (NRPP) examinations are offered either during or after each course. These exams are challenging, and the successful completion of a MURC-KSU course will significantly improve your ability to pass the examination. 
To be listed or licensed by states, you need to pass a national proficiency exam. NRPP is administered by the American Association of Radon Scientists and Technologists (AARST). Check with the states in which you wish to do business  to see whether there are additional requirements.
If you are seeking advanced NRPP certification in multifamily or school and large building measurement or mitigation, you need to be NRPP certified in measurement or mitigation. NRPP does not view state licensing as a substitute for NRPP certification.
---
NRPP Exam Scores
View your NRPP exam scores online coming soon.